Meal Prep: Easy Breakfast
I wanted to share how I meal prep my breakfasts each week.
The following is a step by step of how I make what I eat for both breakfast, and a pre practice snack to hold me over until i get home for dinner.
What you need:
Egg Beaters/Egg Whites ( i prefer egg beaters)
A Protein Source: I use Soy Chorizo now (healthy plant-based alternative) but for years I used bacon, sausage, or turkey sausage
Muffin Pans (I like the silicone kind… you just have to put them on a baking pan)
Pam/non stick spray
Any spices/veggies you might like
First spray muffin pan with Pam.
Put your protein of choice in each cup (I put a Spoonful of Soy Chorizo in each).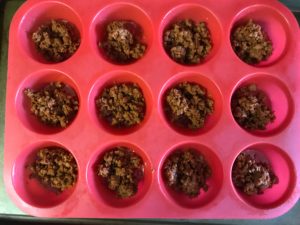 (I am telling you that once it is cooked you can't tell the difference between SoyChorizo and regular pork Chorizo…by far the best Vegan protein source I have had. My favorite is the one form Trader Joe's)
Pour in Egg Beaters (1 large or 2 small containers)
Bake at 350 for 25-30 mins (they will be solid when done).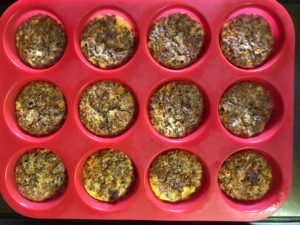 It is that easy, let them cool, they pop right out of the muffin pan and you have breakfast for the week.
I make 24 each week. I have 3 for breakfast (and a banana) and 2 for a snack each day (except only 2 for Breakfast Friday).
These are easy to make, taste delicious, and help me reduce my Carb intake during the week.
I kind of have my meal prep down to a science where I can get EVERYTHING done in 45 minutes or less.  While these are in the oven cooking I am making my Lunch and Dinner for the week. I will explain my easy Lunch/Dinner prep in my next post.