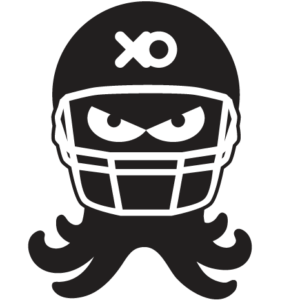 I recently discovered a site called XO WIZARD.  XO Wizard is an online playbook making software that I just began trying with my team.  The drawing/diagramming features are easy to use but what makes this unique is the ability to use video to teach/install your playbook.  I have gone away from traditional paper playbooks with my team and prefer to use actual video clips to teach my schemes to my players.  Seeing the video, rather than just lines on paper has helped to improve the learning retention.
Our install is much smoother teaching from video rather than paper hand outs (that end up crumpled up on the locker room floor anyway) and we are able to run through things faster when we work them on the field.
Another feature is the  XO Wizard Blog. New posts are put up frequently here, including a new interview series called "How We Coach".  Be on the lookout for my interview, it will be published there soon and you can see into more of the details of how I coach and run my program.
One last feature of XO Wizard I like is their Twitter Account: @xowizard
They post links to other coaching resources/information and do weekly "Link Blitzes" where they provide great write ups/break downs from other coaches and bloggers like myself.
They offer a 14 day free trial of their playbook software, I recommend giving it a try to see if it might be useful to you and your program.